Cooking Resources
Details of How to Access my Free and Paid Content.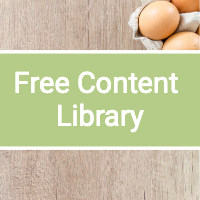 Would you like to see exactly how simple and straightforward my recipes are?  
By subscribing to A Spoonful of Ideas you will receive helpful hints, tips and all round useful information PLUS you receive instant access to my Free Content Library which contains recipes that are a mini-course on their own!
Just complete the boxes below.
You can unsubscribe at any time.
Does a regular recipe book leave you feeling overwhelmed and confused?
Would you like to try a simpler, more methodical and interactive approach to cooking?
For just £12.50 you can start calmly and confidently creating delicious bakes today. 
Complete Meals Made Simple is exactly that….each of the 16 complete recipes read like a story, you start at the beginning, follow a photographed step then move onto the next one. I literally take you step-by-step through the whole process giving only the information you need, as you need it.
There are plenty of useful information guides included too.
I would love to enable as many people as possible to feel more confident in the kitchen.   By clicking the share button below you would be helping me to spread the word – and I would really, really appreciate that. Thank you!